Ulrich Teichler - professor at the International Centre for Higher Education Research Kassel and at the Department for Social Sciences of the University of Kassel.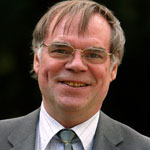 Research Interest:
Higher education and the world of work; higher education systems; international cooperation and mobility in higher education.
Additionally: Access and admission to higher education; the academic profession; evaluation in higher education; continuing professional education.
 Positions:
Chairman, Consortium of Higher Education Researchers (CHERI);

President and Honorary member, EAIR;

Member of Academia Europaea;

Temporary and part-time professorships in Belgium, Japan and the U.S.