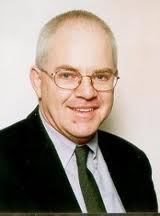 Simon Marginson is a Professor of Higher Education in the Centre for the Study of Higher Education at the University of Melbourne. He is Joint Editor-in-Chief of Higher Education (with Jussi Valimaa) and a member of 15 other journal boards including Educational Researcher, Higher Education Policy and Higher Education Quarterly. He serves on the Editorial Board of the Times Higher Education, on the Advisory Committee of the Academic Ranking of World Universities at Shanghai Jiao Tong University and is one of the authors of the U21 Global Ranking of higher education systems.
Simon Marginson works in sociology, political economy, political philosophy and history, specializing primarily in higher education and comparative and international education. His books include Education and Public Policy in Australia (1993), Markets in Education (1997), The Enterprise University (with Mark Considine, 2000) and International Student Security (with Chris Nyland, Erlenawati Sawir and Helen Forbes-Mewett, 2010), three books on creativity and globalization with Peter Murphy and Michael Peters: Creativity and the global knowledge economy (2009), Global Creation (2010) and Imagination (2010), and Ideas for Intercultural Education (with Erlenawati Sawir). Regulating International Students' Well-being (with Gaby Ramia and Erlenawati Sawir) is released in mid 2013. Recent co-edited books include Higher education in the Asia-Pacific (with Sarjit Kaur and Erlenawati Sawir), Universities and the Public Sphere (with Brian Pusser, Ken Kempner and Imanol Ordorika), and The Handbook on Higher Education and Globalization (with Roger King and Rajani Naidoo), all in 2011.
In addition to academic research and writing, doctoral supervision and teaching Simon is a regular public and media commentator on higher education, and has conducted many education policy studies, including commissioned reports for the Australian government, OECD, the European Commission and the governments of Japan, Malaysia, Hong Kong, Vietnam, Netherlands and Ireland. Recent policy-related papers include work on the implications of globalization for higher education, global university rankings, policy on and regulation of international education and international student rights and security, and an international comparison of policies and programs in relation to the STEM disciplines in education.